"The sweetest sound I know is the Muslim call to prayer" – Barack Hussein Obama
THOUGHTS OF AN OLD MAN
This is what you believe Mr. President? Not Christian but Muslim? Really?
This is what Islam is all about, paying attention yet?
"The sweetest sound I know is the Muslim call to prayer" – Barack Hussein Obama
Ambassador Chris Stevens was killed Tuesday night when he and a group of embassy employees went to the consulate to try to evacuate staff as the building came under attack by a mob with guns and rocket propelled grenades.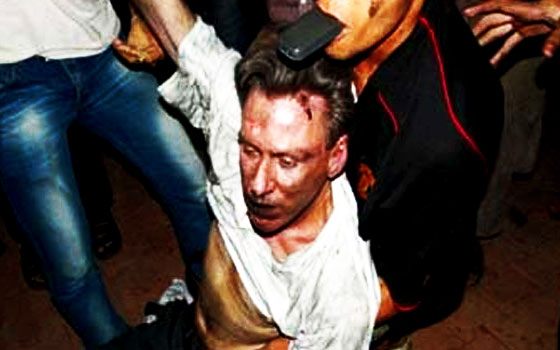 RELIGION OF PEACE: Amateur photograph of the body of Ambassador Chris Stevens posted to ahram.org.eg
The three Libyan officials who confirmed the deaths were deputy interior minister for eastern Libya Wanis al-Sharaf; Benghazi security chief Abdel-Basit Haroun; and Benghazi city council and security official Ahmed Bousinia.
The State Department said Tuesday that one American was killed in the…
View original post 98 more words