'Peace of sh!t': New York Post headlines Ahmadinejad's vile anti-Israel hate
Originally posted on Twitchy:
Mahmoud Ahmadinejad got a warm New York welcome from the New York Post this morning after he declared Israel will be eliminated.
A'jad, this exclamation point's for you: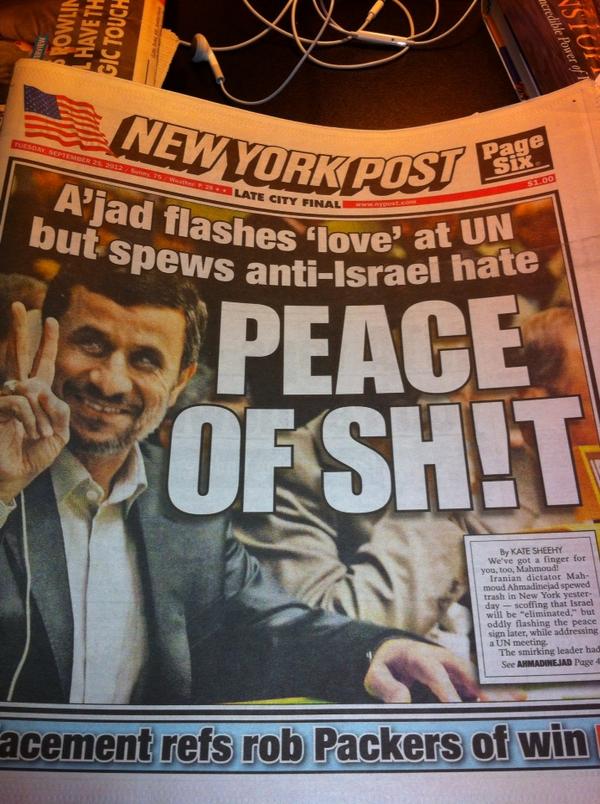 The paper also welcomed the Iranian president with a thoughtful gift basket.
Some Twitterers clutched their pearls at the Post's thinly-disguised front page profanity.
View original 80 more words