A Startling Election and a Looming Challenge for Advocates of Limited Government
International Liberty
Wow.
I don't know what else to say.
Almost all the experts said Trump couldn't win the GOP nomination. Then the expert consensus was that Trump had virtually no chance of winning the White House.
Now, for better or worse, he's going to be America's next President.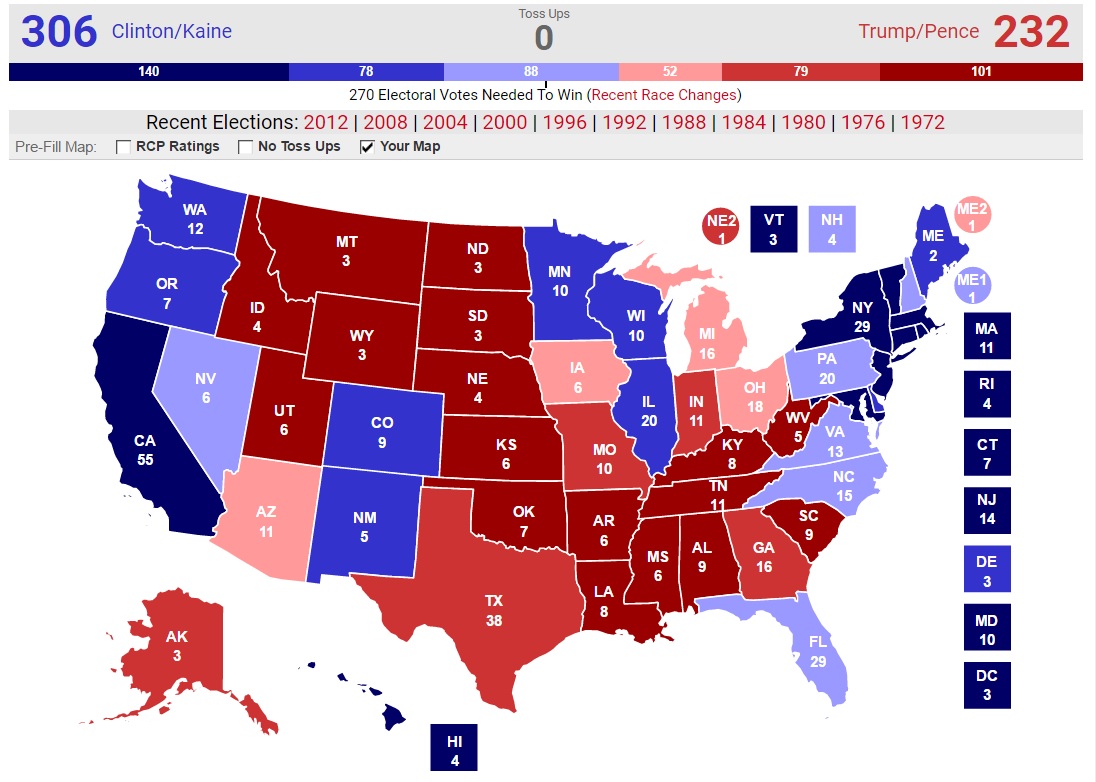 What about my 2016 prediction? Well, other than my guess that Michigan might go for Trump (outcome still not confirmed), I don't look very prescient. At the very least, I missed Pennsylvania, Florida, Wisconsin, and North Carolina.
For what it's worth, I did better with Congress. Depending on the outcome of the Senate contest in New Hampshire, my prediction for a 51-49 GOP majority may be spot on (though I generally wasn't right about the seats that would change hands). But who cares about my prediction. It's downright remarkable that Republicans held on to the Senate, something that seemed improbable considering…
View original post 992 more words