The "Stupid Party" Strikes again with a Disheartening Deal to Avoid a Government Shutdown
International Liberty
Republicans control the House, the Senate, and the White House.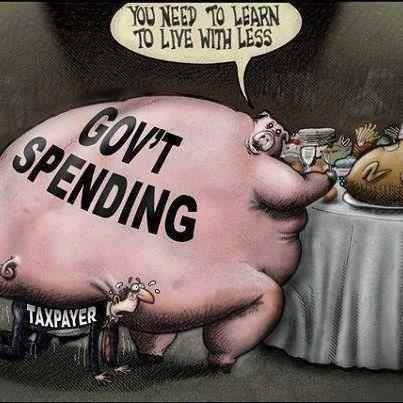 In theory, that means a long-overdue opportunity to eliminate wasteful programs and cut pork-barrel spending.
In reality, it mostly means business as usual.
Politicians in Washington just reached a deal to fund the government for the rest of the current fiscal year. As reported by the Washington Post, it's not exactly a victory for libertarians or small-government conservatives.
Democrats are surprised by just how many concessions they extracted in the trillion-dollar deal, considering that Republicans have unified control of government. …Non-defense domestic spending will go up, despite the Trump team's insistence he wouldn't let that happen. The president called for $18 billion in cuts. Instead, he's going to sign a budget with lots of sweeteners that grow the size of government. …the NIH will get a $2 billion boost — on top of the huge increase it got last…
View original post 347 more words