Egregious Media Dishonesty Overshadows Important Economic Observation
International Liberty
While it's quite clear that the establishment media leans to the left, I don't get too agitated about bias. Though every so often I can't resist the temptation to comment when I come across egregious examples
on issues such as poverty, guns, Greece, jobs, taxes, and education.
The bias extends to politics, of course, though the only time I felt compelled to comment was when ABC News rushed to imply that the Tea Party somehow was connected to a mass shooting in Colorado.
Well, I now feel compelled to comment again. But this example goes beyond bias and should be characterized as blatant and disgusting dishonesty. The hacks at Time took a quote from Charles Koch and then used selective editing to completely misrepresent what he actually said.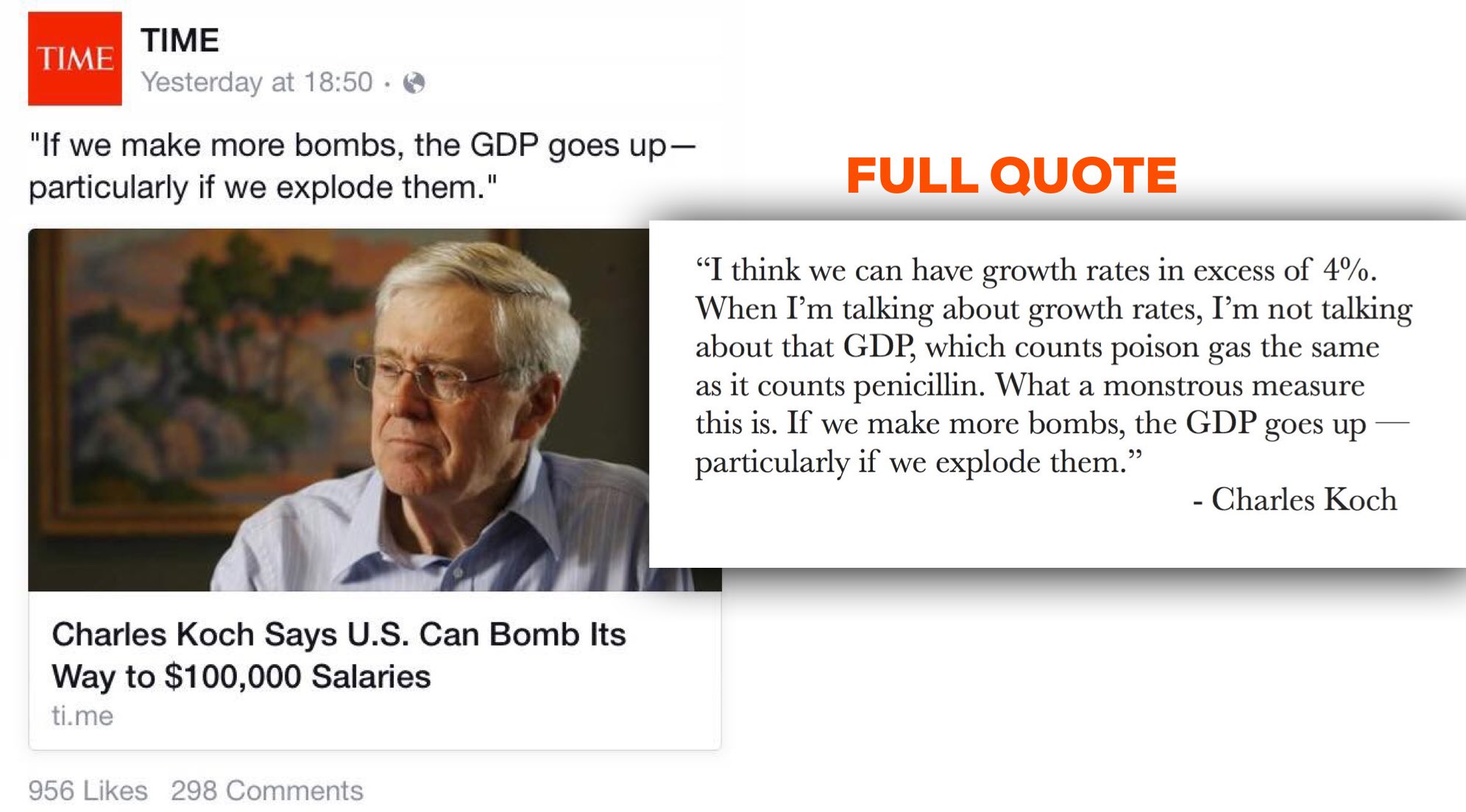 In a just world, the person who engaged in this bit of mendacity would…
View original post 461 more words