The Incomprehensible Horror of Venezuelan Socialism
International Liberty
It's now a pattern. I'll come across a soul-sapping story about terrible suffering caused by statism in Venezuela and I think the country has hit rock bottom. Such as back in September, when I read about people literally starving.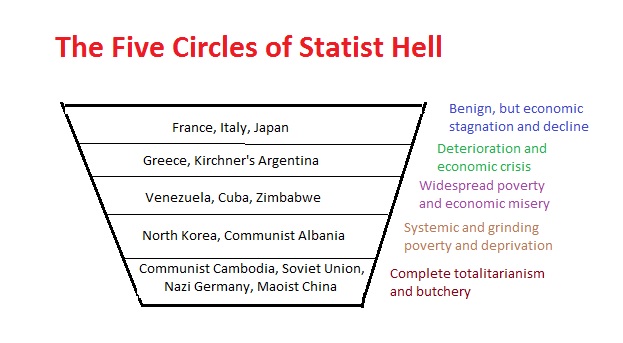 But then I will read another report about incredible misery and realize that the socialist regime is even worse than I thought. Such as back in December, when I read about economic deprivation ruining sex for the women of the country.
And then I find another horrifying example of how big government destroys lives and I'm forced to reconsider the definition of failure. Such as last month, when I read about criminal gangs using food to recruit children.
Despite this pattern, I'm going out on a limb and asserting that nothing possibly could be worse than this Washington Poststory of Venezuelan parents giving up their children because they can't afford…
View original post 1,237 more words