Texts Show U.S. Ambassador Defended Trump over Ukraine Call: 'No Quid pro Quo of any Kind'
Jim Campbell's
Comment by Jim Campbell
October 4th, 2019
For all the lies the left have been spinning in their quest to impeach our sitting President, Donald J.Trump, it would behoove Attorney General Barr and his team to go after each of them for essentially filing false police reports?
The left is evil, it hates President Trump and will seemingly go to any lengths to stop him from completing his administration's plans.
If there isn't a specific crime or statute on the books, make one and send these progressive/leftist, Marxists to prison.
The Breitbart News Consortium
Oct. 4th. 2019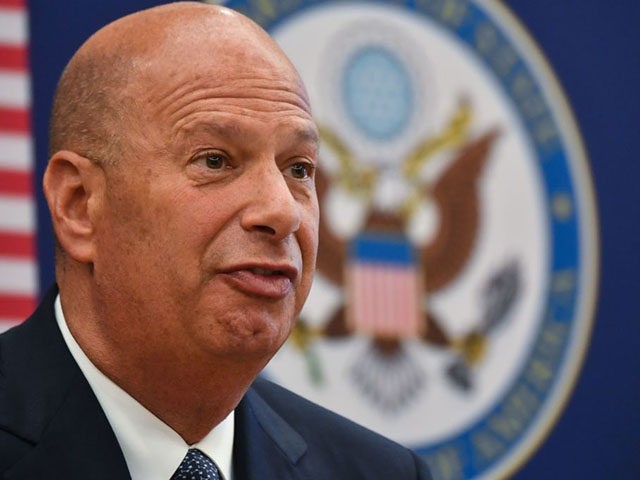 Newly disclosed text messages showGordon Sondland, the United
States Ambassador to the European Union, defended President Donald
Trump's July 25 telephone call with the leader of Ukraine, affirming the
president has said "no quid pro quo of any kind" took place between the
heads of state, according to…
View original post 423 more words