Evidence from Italy: Less Regulation = More Jobs and Higher Earnings
International Liberty
There are all sorts of regulations, some of which affect the entire economy and some of which target certain sectors. Moreover, regulations vary widely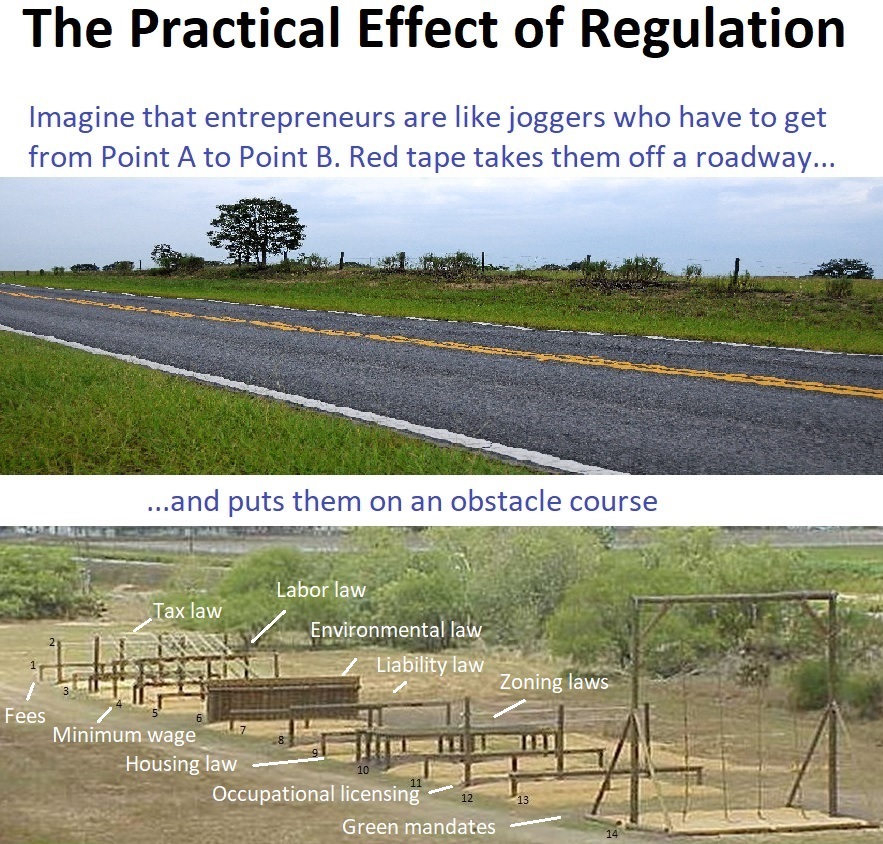 since – depending on the example – they may tell people and business what to do, how to do it, when to do it, and who to do it with.
This is why it's probably best to think of government red tape as an obstacle course that increases the difficulty of engaging in commerce.
An expensive obstacle course.
Some new research published by Italy's central bank gives us an opportunity to understand the consequences of red tape.
The study, authored by Lucia Rizzica, Giacomo Roma, and Gabriele Rovigatti, looked at a real-world example of product market regulation (PMR) governing retail hours in Italy.
In this paper we focus on how the regulation of shops opening hours affects the relevant market size and structure. This dimension…
View original post 512 more words