#Discrimination at it's #finest – sit in the #back-of-the-bus …..
The Goomba Gazette
(CNN)
Members of the National Guard have been allowed back into the Capitol Complex after a slate of #lawmakers voiced their #outrage at #guardsmen being #banished to a #parking-garage as a rest area, a guardsman told CNN.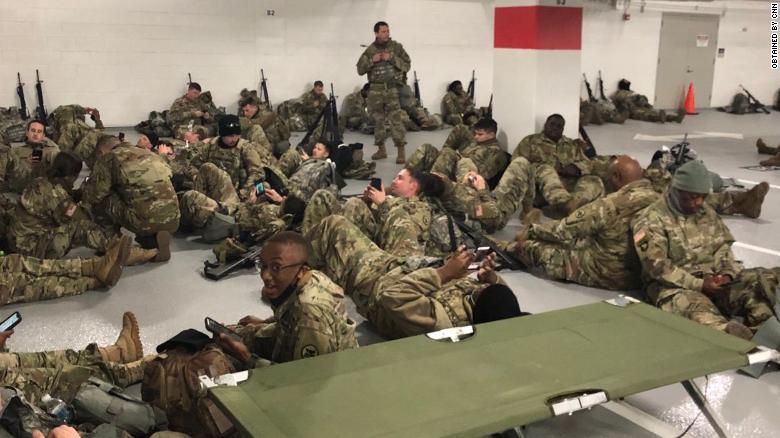 Now the guard knows how the #black-people felt for decades that were made to use the #servants entrance or had to sit in the back of the bus. #Second-hand-citizens.
These #patriotic-Americans should have been put up in the Four Seasons. In The Rotten Apple that #fool Warren Wilham (DeBlasio) has street people staying in 500.00$ a night rooms to get them off the streets.

Homeless Men Moved Into a Tourist Hotel. What Followed …www.nytimes.com › homeless-lucerne-hotel-relocationNov 13, 2020 — The hotel-turned-shelter became a flash point on the Upper West Side, but helped the men find a sense of belonging. Now they might be …
View original post 145 more words