International Liberty
I'm a big believer that some images do a great job of capturing an issue.
Speaking of socialism, let's look at some more images that reveal the essence of that bankrupt ideology.
Here's a cartoon from Libertarian Reddit that does a great job of showing the real difference between capitalism and socialism.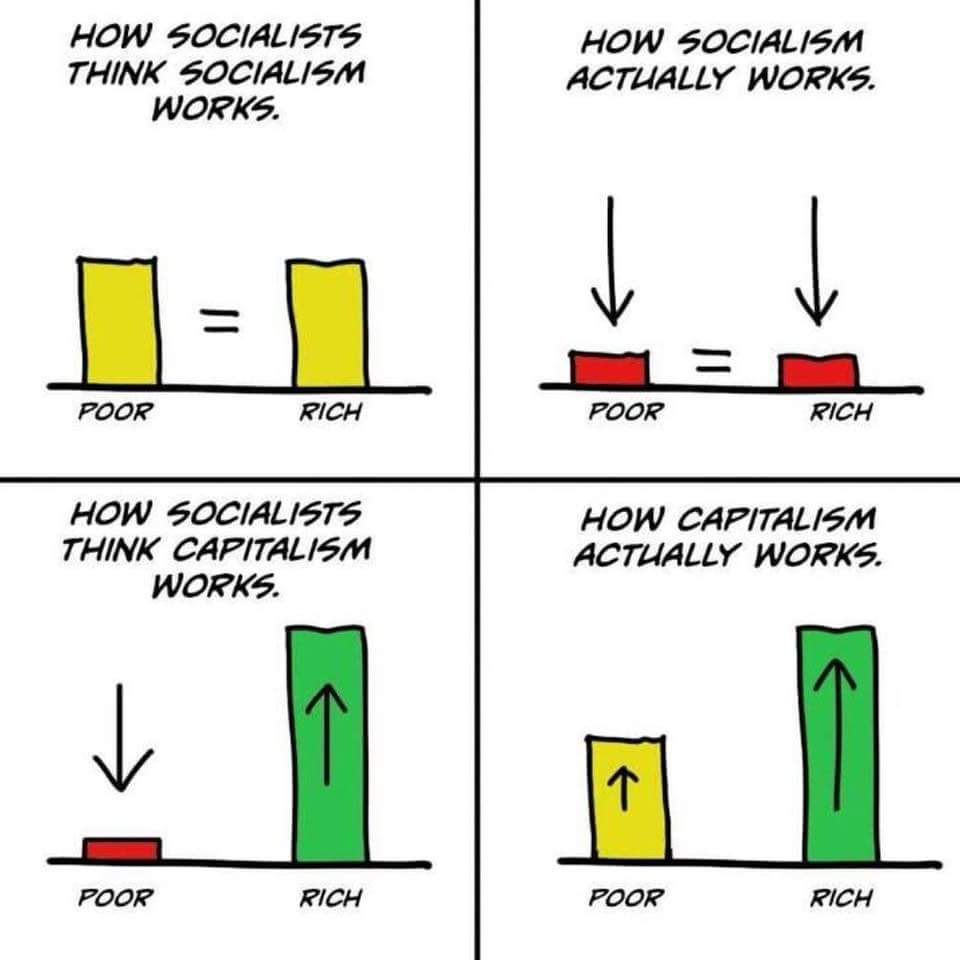 Perfectly stated. Reminds me of the insights offered by Thatcher and Churchill.
Sadly, if you provide the statists with real-world evidence, many of them still prefer the world in top-right frame rather than the bottom-right frame.
Heck, the IMF actually publishes studies supporting equal levels of poverty.
As you…
View original post 150 more words